November 8
Posted 11/08/2019
Please click the links below to view documents  in Friday Folders this week. 
Por favor seleccione los enlaces debajo para ver los documentos en las Carpetas del Viernes esta semana. 
Click here to read our Parent/Student Handbook and to fill out the Parent/Guardian Agreement.
Haga clic aqui para leer nuestro Manual de Padres y Estudiantes y para llenar el acuerdo de Padres/Guardianes.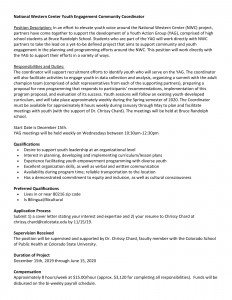 Consent forms for the Clinica Tepeyac dental visit  where sent home with students. Please fill out and return to the office as soon as possible./ Formas de consentimiento para la visita dental de Clinica Tepeyac fueron enviadas a casa con los estudiantes. Favor de llenar y regresar a la oficina lo mas pronto posible.